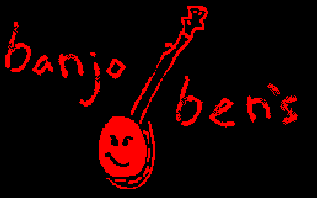 Introduction to bluegrass banjo...
first lessons for beginners, right here!!!
Learn to play "Cripple Creek" on five-string banjo, "Scruggs-style".
HITS...wow! this is a pretty popular site!!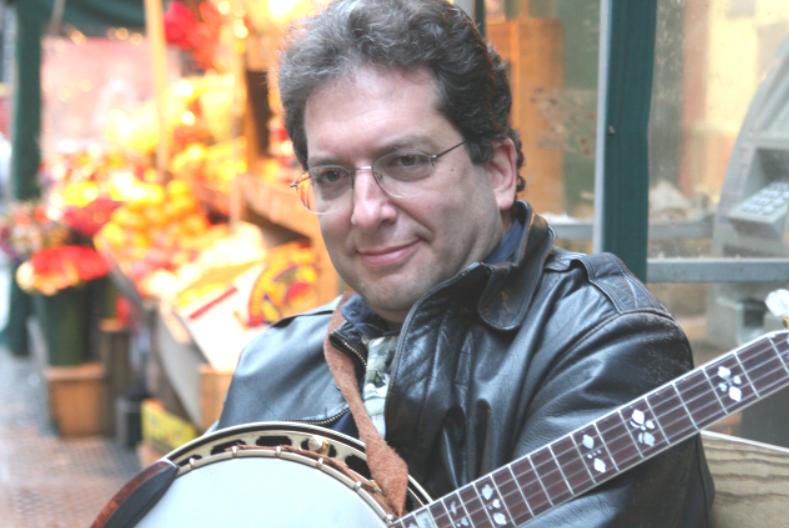 your host and banjo teacher, Ben Freed
Let's get started learning bluegrass banjo, "Scruggs Style".
Mp3 of Ben playing Cripple Creek ...You will learn to play this song using these free lessons
This site is designed to help you get up and running on bluegrass banjo, beginning with the song "Cripple Creek". IT'S FREE! I assume you have never played the banjo before and will teach you most everything you need to know to get started playing, concentrating on this first song in the bluegrass banjo repertoire.
Note: My advice about teaching youself: Some people who are very musically inclined can learn to play on their own, without a real teacher, using instructional materials such as what you will find here.
But! I strongly recommend that all students get a real teacher to monitor and correct any bad musical habits that the student may be developing. Bad habits due to teaching yourself are almost impossible to break. The best advice is to read through instructional materials such as this on your own, as you begin, to familiarize yourself with the basic concepts and find a real teacher as soon as possible so that you do not develop bad musical habits. Weekly lessons are not always needed. You may do well with a visit to a good teacher just once a month in the beginning. List of BLUEGRASS BANJO teachers
Ben's Hot Licks for Advanced Players!
Hey! I give bluegrass banjo lessons in my home studio in Armonk, NY. (near White Plains, NY.... benfreed@optonline.net
Now a few words from our sponsor!.....
click here to download an mp3 clip of my tune ....."Unhinged"
my newest CD:
Most important: Have fun!