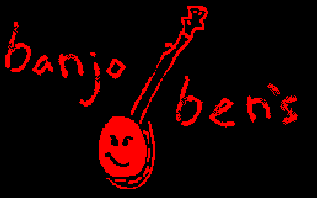 Welcome!
Banjoben's Personal Tab Collection: 100 Essential Bluegrass Banjo Solos
(Not for Beginners!)
Here are the 100+ bluegrass banjo solos, now all online, in both the MP3s and the PDF files for you to download directly from this page.
The left hand column is the Mp3 audio, in stereo, and the right-hand column is the PDF file. The banjo on the mp3 is playing the exact arrangement of the tab.