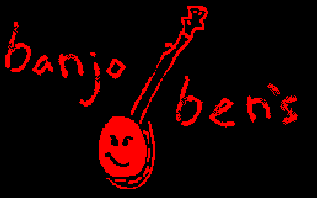 Bluegrass banjo lessons
Westchester County
Armonk, New York
with Ben Freed
I give bluegrass banjo lessons at my home studio in Armonk, NY, about 15 minutes north of White Plains, 20 minutes from the Tappan Zee Bridge, 35 minutes from the Throgs Neck Bridge, and bordering Greenwich, Ct.
Lessons are by appointment. I'm free on the weekends and some weekdays, and evenings.
Please feel free to call me to ask any questions about it. 914-273-6545
Lessons are $75 per hour. I stay flexible with regard to the style and content of the lesson, although I do have lots of materials to help you learn.
I believe in using tablature to learn bluegrass banjo as opposed to standard notation, because it is faster and easier for most beginners.
I don't require a commitment for weekly lessons. I am available whenever you feel ready for another lesson, which can be from three to six weeks, or longer. I can easily record parts of the lesson on mp3 as needed, so you have plenty of material to work on. You will actually be teaching yourself to play, with my guidance and direction. Plan on practicing at least 30 minutes, on average, a day.
I recommend getting started on line with your first (free) bluegrass banjo lesson on line.
tel: 914-273-6545
If you want to hear a sample of my playing, here's an MP3 of a tune from one of my CDs: ...."Unhinged"
You have probably heard me play the banjo in the past without realizing it. I played the banjo on the soundtrack of the Coen Brother's film, "Raising Arizona"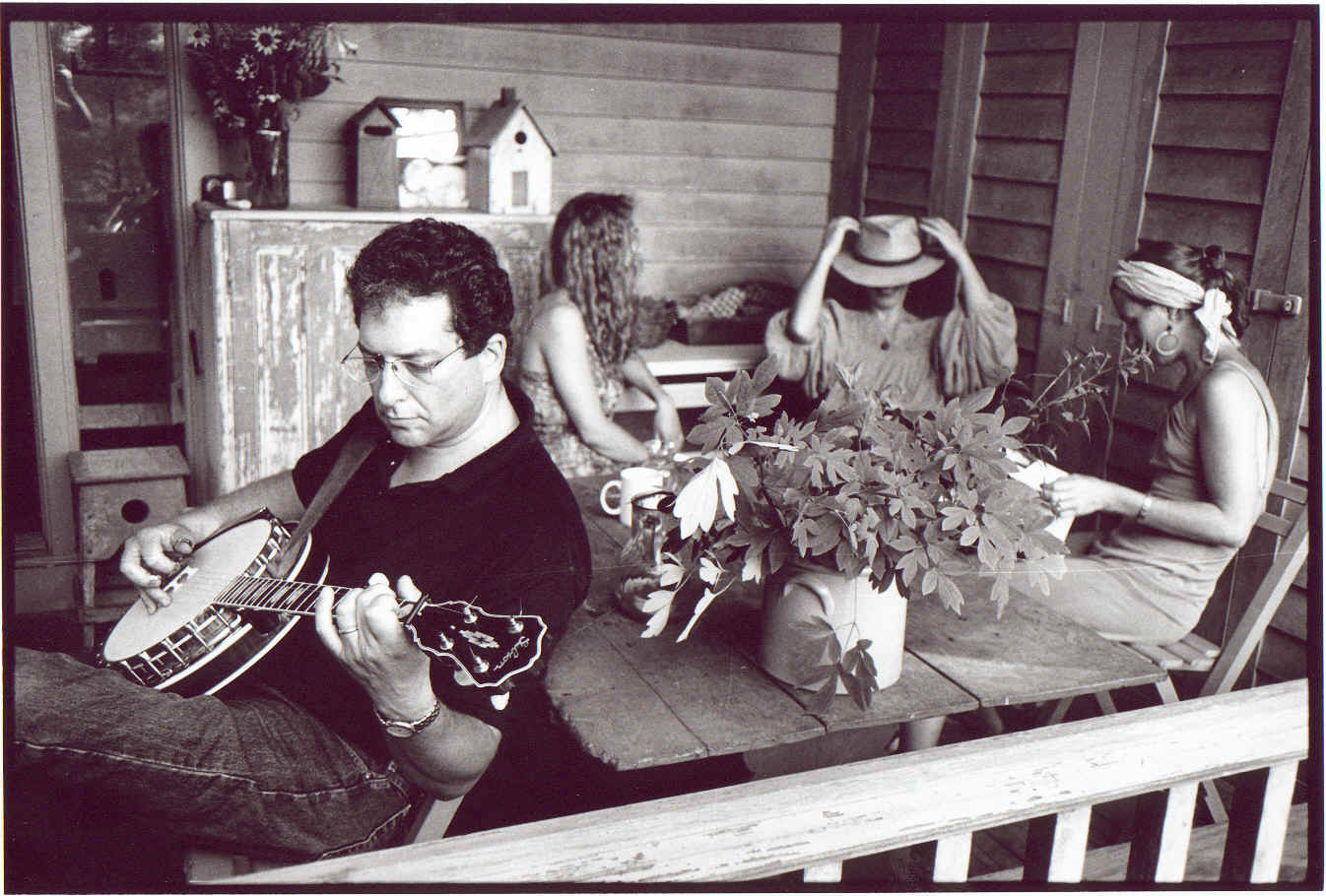 Learn Bluegrass Banjo Homepage